We use affiliate links and may receive a small commission on purchases.
Learn more
Pants are an important piece of hiking gear. They have to be breathable, quick-drying, easy to vent in hot conditions, and warm enough for cold temperatures. In addition to these features, a good pair of pants will provide freedom of movement, comfort, and water protection. Gore-Tex and Durable Water Repellent (DWR) are common in hiking pants and you will notice them in our reviews. They make them waterproof to keep you dry on the trail. A pant with Gore-Tex lining will also be super breathable and will dry quicker than other fabrics.
So these are the top waterproof hiking pants that will keep you dry in a downpour.
1. Arc'teryx Zeta SL

Material: N40r with Gore-Tex PacLite
Seams: Fully Sealed
Fit: Trim, articulated
Pockets: No
Waist: Internal adjustment
Weight: 9.3 oz
Arc'teryx Zeta SL pants are built for summer hiking and backpacking where breathability and low weight are your main priorities. They're 100% waterproof and they tuck away in your pack when you don't need them. When the clouds roll in you can count on the high quality and great fit we love from Arc'teryx. They're a 2-layer shell and they're fully seam taped to keep water and wind out. The face fabric is lightweight to remain packable and breathable. There's a Gore-Tex PacLite membrane so you can rely on the waterproofness and there's a coating that protects the membrane from wear and tear.
The emphasis behind this design is to give exceptional fit and freedom of movement. The fabric moves with you and is articulated for a body in motion. They're meant to be worn over shorts or a very lightweight base layer. Arc'teryx reduced the bulk around your waist where the pack sits and around the ankles to be low-profile. If you like a looser fit or if you'd prefer to wear layers underneath, I would suggest sizing up.
On the waist, there's a snap and a fly and there's a low profile belt on the inside for a comfortable fit. The zipper on the outside of the leg makes it easy for taking them on and off if you have passing storms throughout the day. If you're looking to upgrade your rainwear and need reliable shell pants for hiking and unpredictable weather, these would be a great option.
Pros: Excellent storm worthiness, impressively breathability, lightweight
Cons: Minimal features, average durability
See the Arc'teryx Zeta SL See the Women's Zeta SL
2. Outdoor Research Foray

Material: Gore-Tex PacLite, 50D Polyester
Seams: Fully Sealed
Fit: Regular
Pockets: 1 back
Waist: Elastic with Drawcord
Weight: 11 oz
Outdoor Research Foray Pants are lightweight, waterproof yet breathable that will keep you dry in a downpour, but can be removed when the weather clears. This makes them great for hikers, backpackers, and even climbers who are looking for really good waterproof protection. These pants are constructed with 50D face fabric and a Gore-Tex PacLite waterproof breathable membrane. Gore-Tex is guaranteed to keep you dry and it provides a nice durable seal for pants.
These pants feature a full elastic waistband with a drawcord so you can cinch down that fit and make sure it fits you well without riding up or down. There are a few attachments on the waistband that allows you to use suspenders. But they don't come with the pants and they're sold separately.
Moving down, there is a three-quarter length water-resistant zipper. This makes these pants easy to put on and take off. There is one zippered pocket on the back and it also has a water-resistant coating that also doubles as a stuff sack for the pants.
Moving down to the bottom there's a cuff closure with some elasticity and a snap to hold these pants in place.
The fit of these pants is pretty nice. They don't have a super loose fit, but it is not a super tight fit. You can layer them easily over a pair of lightweight hiking pants.
So, with lightweight waterproof protection and a fully seam-taped pant, the OR Foray is a great option for taking into the backcountry.
Pros: High-quality material and stitching, comfortable, lightweight, breathable
Cons: Not enough pockets.
See the Outdoor Research Foray
3. Columbia Rebel Roamer

Material: Nylon
Seams: Fully Taped
Fit: Baggy
Pockets: No
Waist: Elastic with Drawcord
Weight: 11 oz
If you're on a tight budget and want decent pants that can be used for hiking and backpacking, look no further. Rebel Roamer provides great waterproof protection of any rain pants in its price range, with no other pants coming close at price.
Rebel Roamer offers a fully-taped seam, a comfortable and easy-wearing elastic waistband with an adjustable drawcord that provides the perfect secure fit. The material is sturdy and it repels rain effectively when the rainy season kicks in.
These pants are somewhat insulated and will keep you warm but you can always wear another pair of pants or long underwear underneath. The waist becomes slightly snug if you are wearing a pair of pants underneath.
Rebel Roamer features no pocket which is a huge drag unless you wear a sweater with pockets. There is an expanded velcro on the bottom that allows you to slip these overshoes but they will not slide over boots. If you're looking for an affordable pair of rain pants that will keep you dry, go for it and they will not leave your wallet empty.
Pros: Super affordable, extremely versatile, above-average durability, excellent storm worthiness
Cons: No pockets, poor breathability and ventilation, not easy to put on without removing footwear
4. Arc'teryx Beta AR

Material: N40r-X Gore-Tex Pro
Seams: Fully Taped
Fit: Athletic, with e3D patterning
Pockets: 1 zippered hip, 2 zippered hand
Waist: Adjustable webbing belt
Weight: 1 lb 2.9 oz
Waterproof pants Arcteryx Beta AR Pant from material Gore-Tex Pro Shell is designed for use in the harshest conditions. Material Gore-Tex Pro Shell, strengthening the rear, on his knees at legends. The e3D anatomical fit for maximum freedom of movement. There is a protective lining of material Keprotec on the cuffs of the Trouser leg. Side split zip WaterTight 3/4 length.
The belt sits at just the right spot. The zippers come up high enough you can get your boots through one at a time and not have to take anything off to put these over. The pocket is very useful if you don't put anything too thick in there.
In warmer temperatures, you can wear these with a pair of shorts or hiking pants, and for winter skiing/mountaineering all that you will need is a medium / heavyweight base layer.
Overall they do all you would want from a high-end product. You feel confident that you are prepared for any conditions that you might encounter.
Pros: Water-repellent, breathable, and durable
Cons: No rear pockets, expensive
See the Arc'teryx Beta AR See the Women's Beta AR
5. Marmot Minimalist

Material: Gore-Tex PacLite
Seams: Taped
Fit: Regular
Pockets: 2 zippered hand
Waist: Elastic snap closure
Weight: 10.3 oz
These are ultra-lightweight pants with 100% waterproof protection of breathable Gore-Tex PacLite. You will not be afraid to meet the harsh weather. Pants have adapted the shape of the men's body, thanks to the comfortable cut; the movement of the person will be free. With these pants, you can go trekking, explore the city, or go hunting with friends.
The Minimalist offers some of the best freedom of movement and overall mobility of any pant. It features well-designed and articulated legs that move with the wearer; these designs are above average and are comfortable, but do not feel too baggy.
These pants fit well; however, depending on the body, not everyone thought they fit fantastically in the waist area. Unlike most pants, they only feature elastic on the back half of the waist area of the pant and feature no belt-loops and no cinching or tightening features. You can pull these pants over small, low-profile hiking shoes, but pulling the pants over medium to larger-sized hiking boots isn't an option.
Marmot Minimalist offers exceptional versatility, durability, and storm worthiness – all at an excellent price. This pair of rain pants remains a sweet rainy day option, with several advantages for folks willing to sacrifice a little convenience for weight savings.
Pros: Durable, among the most weather resistant on the market, comfortable fit, excellent mobility
Cons: The side zips don't help much with ventilation when you truly need it.
See the Marmot Minimalist See the Women's Minimalist
6. Arc'teryx Beta SL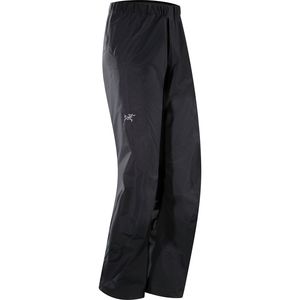 Material: Gore-Tex PacLite
Seams: Fully Taped
Fit: Athletic
Pockets: N/A
Waist: Elastic with drawcord
Weight: 9.2 oz
These are pull-on waterproof pants produced by using the Gore-Tex texture with PacLite innovation. Strengthened trim and insteps are scraped area safe and strong N150p-X GORE-TEX texture. Lower leg zipper suits boots. Light, ergonomic, and smaller, it is intended to utilize when the climate gets ugly.
The moderate plan boosts packability and lessens weight without giving up key highlights. Fortified in key wear zones, explained knees and a gusseted groin allow development, while WaterTight brings down leg zippers to help suit boots.
Inconspicuous, keen development points of interest help shed grams. The watchful plan takes into account negligible crease remittances that lessen unneeded material and limit wear and abrading. Key wear territories are strengthened for broadened solidness.
The Arc'teryx Beta SL is a thoughtfully designed, phenomenal shell pant. It is light enough to be a great waterproof pant for hiking and burly enough to fill the niche of a lightweight hardshell pant. While they may not be the most affordable stormproof pant, they are still a surprisingly good value: durability, thoughtful design, and climbing comfort combine to create a fantastic bad weather pant.
Pros: Durable, light, comfortable, excellent range of motion
Cons: Expensive, can't fit over boots
See the Arc'teryx Beta SL See the Women's Beta SL
7. Patagonia Torrentshell

Material: Ripstop Nylon
Seams: N/A
Fit: Regular
Pockets: 2 zippered handwarmer
Waist: Pull-on elasticized waistband with internal drawcord
Weight: 10 oz
The Torrentshell is a simple waterproof pant from Patagonia that won't break the bank. It's a great entry-level pant for those who are not sure how often they will use a waterproof pair of pants.
They keep you dry through steady showers or thunder boomers and they do it with breathability and zero excess. They have a simple pull-on style with an elastic drawcord waistband, articulated knees, and waterproof side zippers that extend from cuff to thigh for easy pull-on over boots, and twice as vents. With two zip pockets for warming hands (the pants stuff into the left pocket, with the carabiner in the loop) and the partially elastic cuffs that adjust with the closure tab snap-in.
The fabric feels plasticky inside, and they are a noisy pair of pants due to this plastic quality. They have a full elastic waist with essentially a long shoelace which you can tie to tighten the waist. The cuffs are also half elastic, with a button closure that has two spots to snap it, allowing you a little diameter adjustment to better fit around your footwear.
These pants are reasonably breathable and featured double zippers which allow you to vent from the top of the side zippers, which is 2/3 of the length up to the leg. The mesh zipper hand pockets could also provide some venting.
These may be good entry-level waterproof pants for someone who doesn't want to spend a lot of money.
Pros: Inexpensive, recycled materials, lightweight
Cons: Less comfortable, few useful features
See the Patagonia Torrentshell See the Women's Torrentshell
8. The North Face Venture 2 Half Zip

Material: 2.5-layer DryVent
Seams: Fully Taped
Fit: Relaxed
Pockets: 2 zippered hand
Waist: Elastic with drawcord
Weight: 8.1 oz
Venture 2 Half Zip is a great option especially when you take into account its price. Venture 2 is light and compact enough for backpacking and hiking but also durable enough for skiing and snowboarding. Its half-length zipper is slightly wider than average legs making pulling the pants on over approach shoes or low volume hiking boots an easy task. The only downside is they are slightly on the heavier side and proved to be on the less packable size of the spectrum, though not by heaps overall.
These pants are stretchable, fast-drying, wind-resistant, stylish, and comfortable fit. For maximum comfort, the pants have a special cut to the knee and three practical pockets. For hiking and biking, stretchy material, comfortable fit.
The Venture is a solid do-everything pant at a great price. This pair of waterproof pants is durable and storm-worthy yet still respectable in weight and compressibility. You can spend a little more and get a lighter and more compressible pair of pants, but most options are only slightly lighter and slightly more compressible and may not be as versatile for as large a range of activities.
Pros: Durable, easy to put on without removing boots, one of the most versatile pants
Cons: Breathability, packability, average comfort
See the TNF Venture 2 Half Zip See the Women's Venture 2 Half Zip
9. Marmot PreCip Full-Zip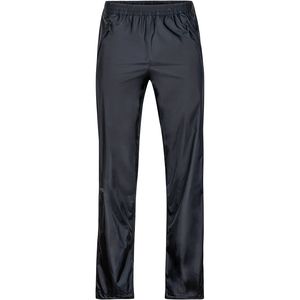 Material: NanoPro, Nylon Ripstop
Seams: Fully Taped
Fit: Regular
Pockets: 2 zippered hand 1 zippered back
Waist: Elastic
Weight: 12 oz
The Marmot PreCip offers a great overall balance of performance versus cost. The NanoPro fabric proved to be the most breathable of any pant in its price range and this contender was among the most breathable of fabrics we tested. The PreCip offers the full suite of features that most folks are looking for in waterproof pants for backpacking, hiking, mountaineering, or general outdoor use, yet keep a respectable weight and packed size, and are sold at a reasonable cost. At an even lighter and less expensive level, we also tested the 1/4 zip version of these. Check out our full assessment of the even more classically configured Marmot PreCip Pants.
The PreCip offers excellent weather resistance, especially considering its price tag and comparable weather resistance to several more expensive models. The PreCip Pant offers top-notch ventilation, which performs as well as you could hope for. As the name PreCip Full Zip Pant would imply, this contender features two full-length zippers which allow for plenty of ventilation from the top and bottom.
The PreCip's weight, weather resistance, and packed size make it a perfect choice for backpacking or day hiking, as well as mountaineering, snowshoeing, or cross-country skiing.
Pros: Breathable, easy to pull on and remove over boots, full-length zippers
Cons: Velcro flaps on waist occasionally come undone, average weight
See the Marmot PreCip Full-Zip See the Women's PreCip Full-Zip
10. Outdoor Research Helium

Material: Pertex Shield/ Ripstop Nylon
Seams: Fully Taped
Fit: Standard
Pockets: N/A
Waist: Elastic waistband with drawstring
Weight: 5.4 oz
The Outdoor Research Helium will keep you dry in a downpour but easily remove when the weather clears. Thanks to their side ankle zippers.
It is half the weight and packed volume of most of the options available. While it does give up a little in the way of "extra" features and durability, it still offers excellent storm protection. The Helium offers an excellent fit with great freedom of movement and is durable enough for most hiking trips.
Helium Pant gives insurance from both passing showers and throughout the day storms on the trail. This ultra-light and exceedingly packable gasp measures unimportant 5.4 ounces, and it packs to the span of a granola bar—making it perfect for moderate endeavors and broadened through climbs.
The Pertex Shield + texture gives waterproof and breathable assurance from the components while it takes into account sufficient development on the trail. Completely taped creases won't let water get in through the joints when driving precipitation all of a sudden moves in, and lower leg zippers take into consideration simple expulsion when stormy skies at last clear. It keeps you dry, is comfortable throughout, and offers excellent freedom of movement, blowing the competition away in the weight and packed size categories.
Pros: Lightweight, compact, great mobility, elastic waistband is extremely comfortable and functional
Cons: It isn't as durable or feature-rich as many other options, but it is extremely functional in design.
See the Outdoor Research Helium See the Women's Helium
11. Mountain Hardwear Stretch Ozonic

Material: Dry.Q Active Stretch 40D
Seams: N/A
Fit: Standard
Pockets: N/A
Waist: Elastic
Weight: 10.2 oz
Conveying super lightweight waterproof/breathable insurance Mountain Hardwear Stretch Ozonic Pants shed rain while keeping up the most extreme breathability and solace. Four-way extend development additionally upgrades execution.
Mountain Hardwear's Dry. Q Active development viably scatters dampness and amplifies breathability yet, in addition, feels great beside the skin and keeps the wearer drier and more agreeable from the back to front. The 40D stretch face texture confronts scraped spots ousts precipitation and empowers the article of clothing to move with you amid high-impact boondocks interests.
Highlights of the Stretch Ozonic Pants incorporate full-length side zippers that make the gasp simple to go up against/off while likewise giving venting alternatives verbalized knees to better portability leg-sleeve circles for anchoring the jeans to your boots and a coordinated and movable webbed belt. Versatile in the waist belt in the back of the jeans expands comfort and a side pocket with a climate-safe zipper gives stockpiling.
Accessible in an assortment of size choices Mountain Hardwear Stretch Ozonic Pants have a standard cut that layers well finished lightweight to mid-weight base layers climbing pants or fitted pants.
There are a lot of great things about these pants, but the lack of pockets takes it down a notch. If you are going to use these with something underneath that has pockets it should be fine, but this only has one pocket.
Pros: Mega stretchy fabric, feels like a softshell, best breathability, built-in belt is the bomb
Cons: Not quite as abrasion resistant as other models, so-so weather-resistance, Velcro flaps come undone easily while wearing a pack
See the Mountain Hardwear Stretch Ozonic See the Women's Stretch Ozonic
12. The North Face Freedom Insulated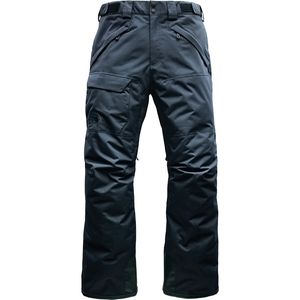 Material: DryVent
Seams: N/A
Fit: Regular
Pockets: 2 front zip, 1 cargo
Waist: Adjustable waist tabs
Weight: 1 lb 12 oz
The North Face Freedom Insulated is a great, all-around insulated hiking pant good for both cold backcountry travel days and resort shredding. As with all pants, the fit is paramount, and we found these pants to fit fairly differently across different shapes of women. If this pant fits you, you won't be disappointed by their consistent performance and reliable function. These are pants for outdoor travel. Stretchy technical nylon fabric with water-repellent and high strength preformed cut, strategically placed pockets – everything you need for the next day's journey!
The North Face Freedom Insulated is a relaxed fit, flared leg staple for blending in on the slopes. It will be at home in the warming hut, the park rail, and the narrow off-piste chute providing enough room to do all three. If you like a baggier fit and flared leg in your everyday jeans, you will love this contender.
A combination of warmth, ventilation, and the side pocket make this a great pair of pants for hiking and backpacking. It makes a bold style statement with its flared leg opening. You will appreciate these pants' warmth, price, and style for one or two seasons.
Pros: Affordable, warm, ventilated
Cons: Insecure thigh pocket, hard to size right
See the TNF Freedom Insulated See the Women's Freedom Insulated
13. Helly Hansen Legendary

Material: Helly Tech Performance
Seams: Fully Taped
Fit: Regular, articulated knees
Pockets: 2 zippered hand
Waist: Adjustable
Weight: N/A
Legendary Pants cut from the composite membrane material Helly Tech of Helly Hansen. It consists of the 2.5th layer material with a coefficient of waterproofness to 10,000 mm of a water column. The lower parts of the pants are made of denser wear-resistant material. Adjustable waistband, belt loops. Mechanical ventilation with mesh under waterproof zippers brands YKK on the inner side of the thigh.
Even during your most aggressive descents, the Legendary Pant will keep you comfortable. This best-seller has classic styling with an adjustable waist for the perfect fit. There's a robust 10K waterproof rating to keep you dry.
Pros: Waterproof, affordable, and durable
Cons: It is not as warm or insulating as expected.
See the Helly Hansen Legendary See the Women's Legendary
Best Waterproof Hiking Pants: Comparison Table
Tips to Purchase the Best Waterproof Hiking Pant
For a successful camping trip in addition to backpacks, tents, sleeping bags, and other travel utensils you need well-chosen tourist clothes. For each trip selection of clothes is very important, because it protects you from unfavorable environmental factors. After reading on the Internet describing how to choose clothes for the trek you will find that clothing should be lightweight, practical, well-protected from bad weather conditions, and yet, it mustn't be very expensive, beautiful, and, of course, quality – and all in one person. But miracles do not happen, as you know, it is impossible that one jacket or pants to fit all parameters in one person.
Let's look at the example of how to choose trekking pants and how to choose pants for the hike.
Types of Pants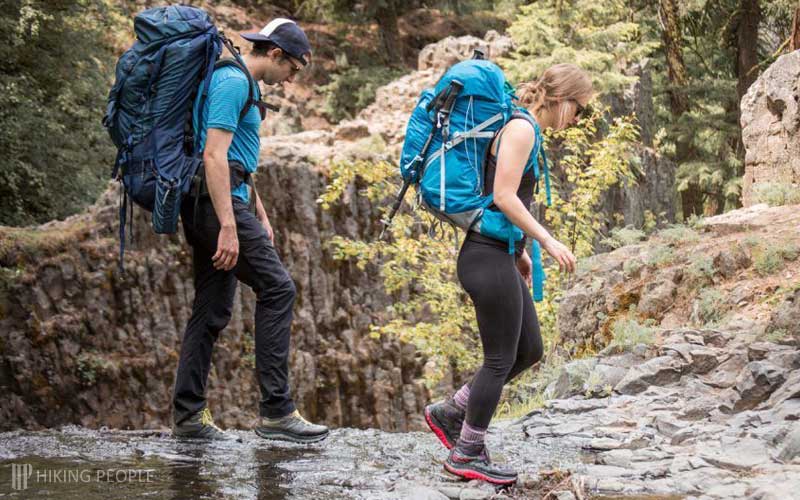 First and foremost, all travel clothing is divided into running and camping. If camping, everything is easier, running clothing is a bit more complicated. Pants for mountain hiking pants for winter hikes differ from pants for a hike looking for mushrooms. For simple hikes near your cities in good weather in summer, you can use any pants made of thick fabric, so as not to tear them on a branch, and, of course, comfortable. But for a hike in the summer in the mountains, your worn-out jeans pant is not suitable. First, the pants should be lightweight, and most importantly – convenient and quick to dry.
Price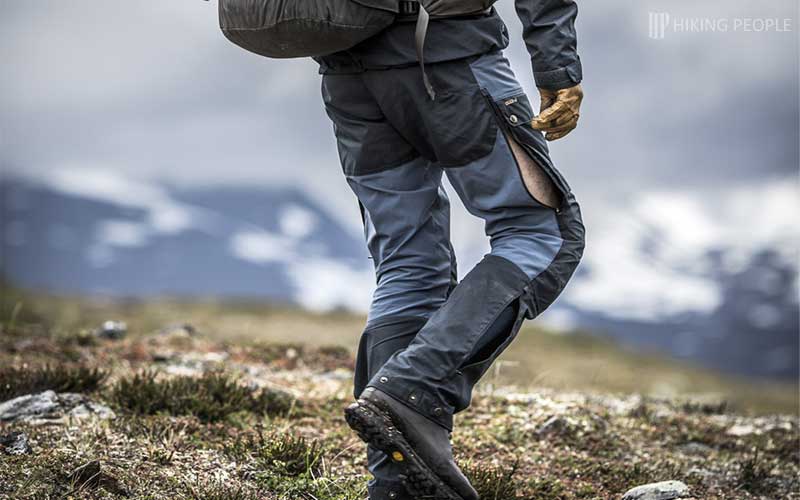 There are several criteria on which you should focus. Of course, inattention is accepted immediately at the price of the product. Here you choose pants must individually base on the amount you are willing to spend on the purchase.
Brand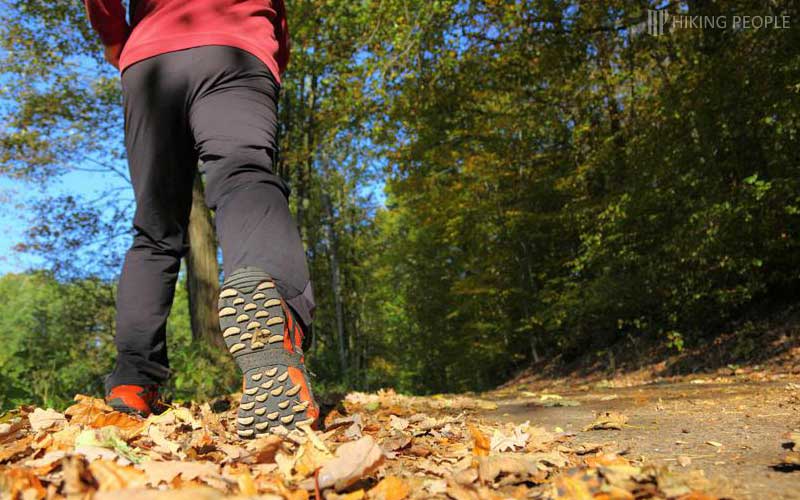 A huge impact on the choice has a value and the manufacturer the more famous, the better. However, this case is not limited. Find out for whom pants are designed. Many companies produce models today "unisex" wear which will be comfortable for both men and women.
Material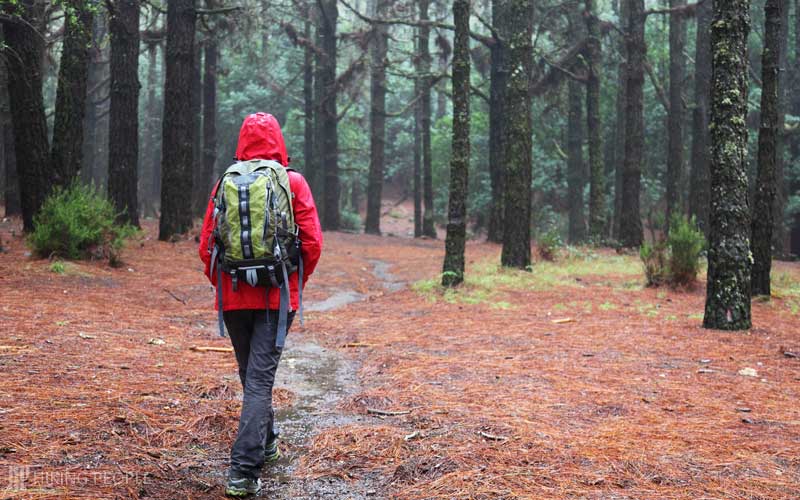 Find out from what fabric the pants are sewed. In the market today some products are not only made of natural fibers (cotton), and synthetic (polyamide). The latter is sometimes superior to pants made of natural materials. These pants are durable and resistant to wear and tear. They do not crumble and do not stretch after washing.
Additional Features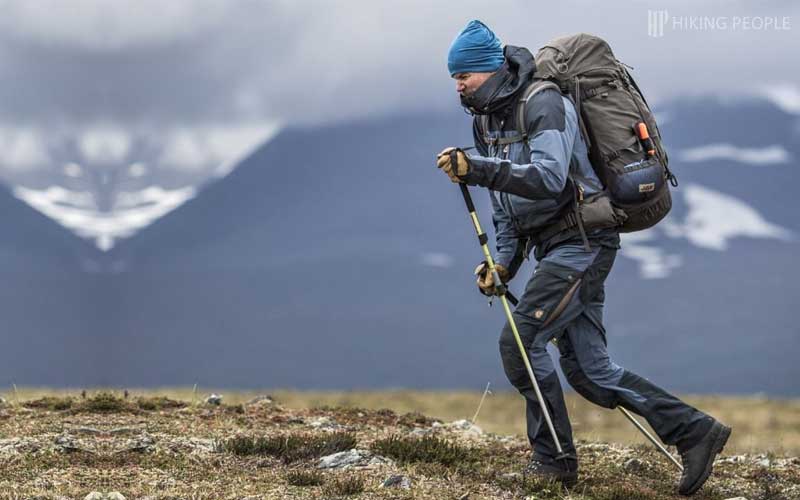 Find out if the selected pants have special properties. So, in the market, there are models with membranes, special antibacterial coating, extra padding, and pockets. All this increases the comfort of the wearer and adds to the price of the pants.
Quality of Seams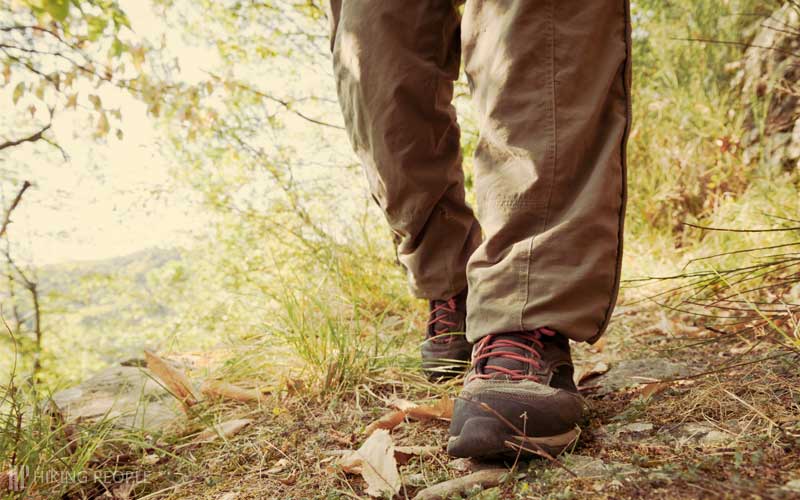 Be sure to check the performance of seams, the quality of fittings, cut-off pants, and plenty of pockets. Make sure that they make your weight. If all these parameters are taken into account during the tracking you will feel comfortable.
These are the basic tips you should know about choosing the right waterproof pants for hiking. If you consider these tips, you will feel comfortable camping.
In general, the choice of pants, but the rest of the clothes for trekking is quite simple – look what the weather we can expect and accordingly pack clothes according to the season. Do not skimp on the clothes, meaning cheap weak diaphragm in the bad campaign almost nothing at all, except a little weight. Analyzed the above-mentioned information and select the pants which will perfectly suit you. Pay attention to material, seams, brand, and prices as well. If you come across a high-quality pair of pants, do not hesitate and take them. It is better to pay more and get a good thing, rather than pay less and in the end move to another shop for buying an additional pair for you.